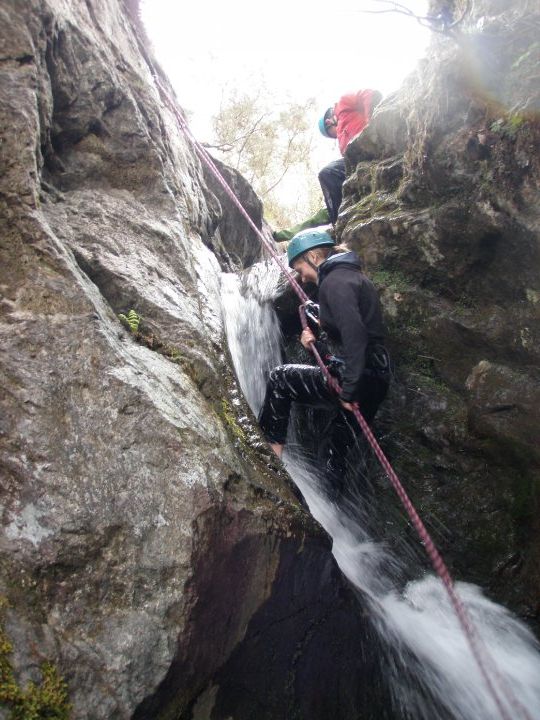 Gorge walking is a trip along a small mountain stream, overcoming the obstacles along the way using a variety of physical methods. If we go upstream, you'll need to climb; downstream, you'll jump or abseil. Then you'll swim across pools, wade through shallow sections, slide down slopes, and climb up through waterfalls.
It's a really wet, drenched to the skin, head to toe dunking – but it's superb fun. You'll need to be quite physically fit, and bring loads of warm clothing to get the most from gorge walking. You can walk around some sections if you don't fancy them, but most people find once they've tried it, they love it!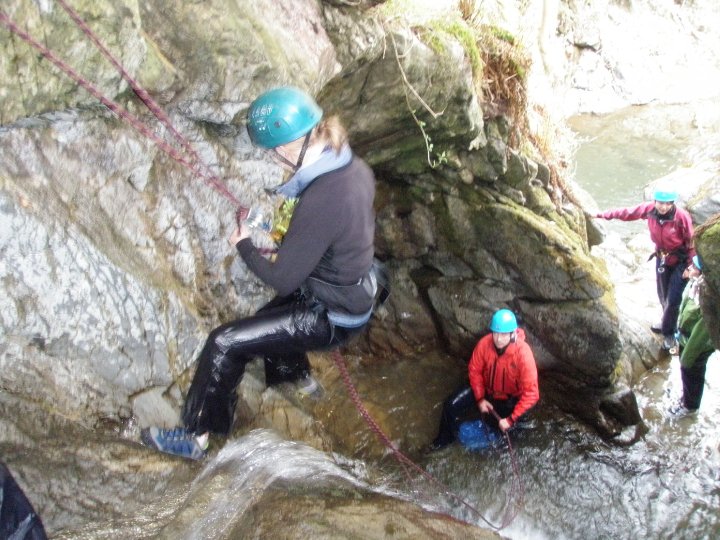 Suitable for me?
If you don't mind water, and you're reasonably fit and healthy, gorge walking is for you!
Location
The lake district: Glenridding Beck near Glenridding, or Stoneycroft ghyll near Keswick. Both are about 2 hours drive from stockport.
Snowdonia: Avon Ddu, about 1 hour, 45 mins from Stockport.
Costs and Offers
Check out costs here, and don't forget we also have special offers available from time to time.