Recent 'Special Offers' News
This Saturday, our friends at Bibliotheca have organised an abseil from the Peak District's iconic abseiling venue at Millersdale in aid of Dyslexia Action. A £10 (or more!) donation will give you the opportunity to test yourself descending 65 feet from a disused railway viaduct. The £10 minimum donation is the only thing you'll pay, so this represents a really good value opportunity to test your mental strength. (Normal price £25 pp).
You can book online here or for more information call Will Sheaff on 07941 645 520.
More about this
In the next few weeks we have these activities coming up:
Kayaking for beginners at Toddbrook Reservoir.
Always fancied a go in a kayak? Why not do it now! The air may be cooling, but the water's as warm as it has ever been and these sessions are suitable for all, including beginners. Next running on Saturday 27 September 2014, from 10am – 1pm, and just £30pp. More info is here, and you can book online here.
Rock climbing and abseiling in the Peak District
Before the nights draw in, take up rock climbing and abseiling. Just £25 per person, with all essential kit and equipment included, this course is next running on Saturday 8 November 2014. Get some information here and book online here.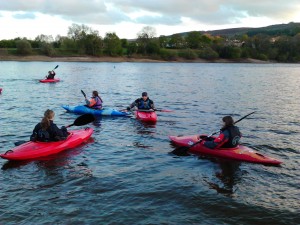 More about this
Wilderness Development's next first aid courses in Greater Manchester and the Peak District will take place on 20-21 February 2014.
Come along on the 20 February 2014 to learn vital life-saving skills, should somebody stop breathing or suffer severe bleeding. Attending the one day first aid course will make you eligible for the nationally recognised Emergency First Aid at Work certificate.
You can also attend a second day, leading to the Outdoor First Aid (16hrs) certificate. Suitable for those requiring a higher level of knowledge and operating further from help. This active and practical course is customised to the learners, and is perfect for instructors requiring NGB revalidation.
I thought the course was very clear and well delivered. There was a lot of discussion about first aid areas and topics as a group, which was a lot more interactive than I have experienced on other first aid courses. The tutor did a great job throughout, tailoring the information to our venue.

Testimonial from Sam Foakes, BMX Manager, National Cycling Centre
http://www.nationalcyclingcentre.com
As an added bonus, all students will receive a money-off voucher from Nomad Travel to spend on clothing or first aid equipment.
More about this
We have a last minute kayaking session running this Sunday 17 November 2013 from 1-4pm at Toddbrook Reservoir in Whaley Bridge that you may be interested in joining. The cost is £20 per person (discounted from £45)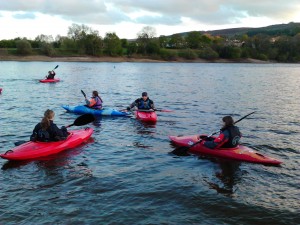 All the information can be found online at http://www.wilderness-development.com/watersports/flatwater-kayaking, or just get in touch for any more information.
Maybe for Christmas?
We sell this activity as a gift voucher, which makes a great Christmas Gift. Just visit http://www.wilderness-development.com/booking-information/online-booking/adventure-activity-gift-vouchers
More about this
Our next rock climbing and abseiling session in the Peak District is next Saturday – and even better, we've discounted it! Just visit http://www.wilderness-development.com/walks-and-scrambles/rock-climbing-and-abseiling 
More about this