Recent 'Peak District Challenge' News
More about this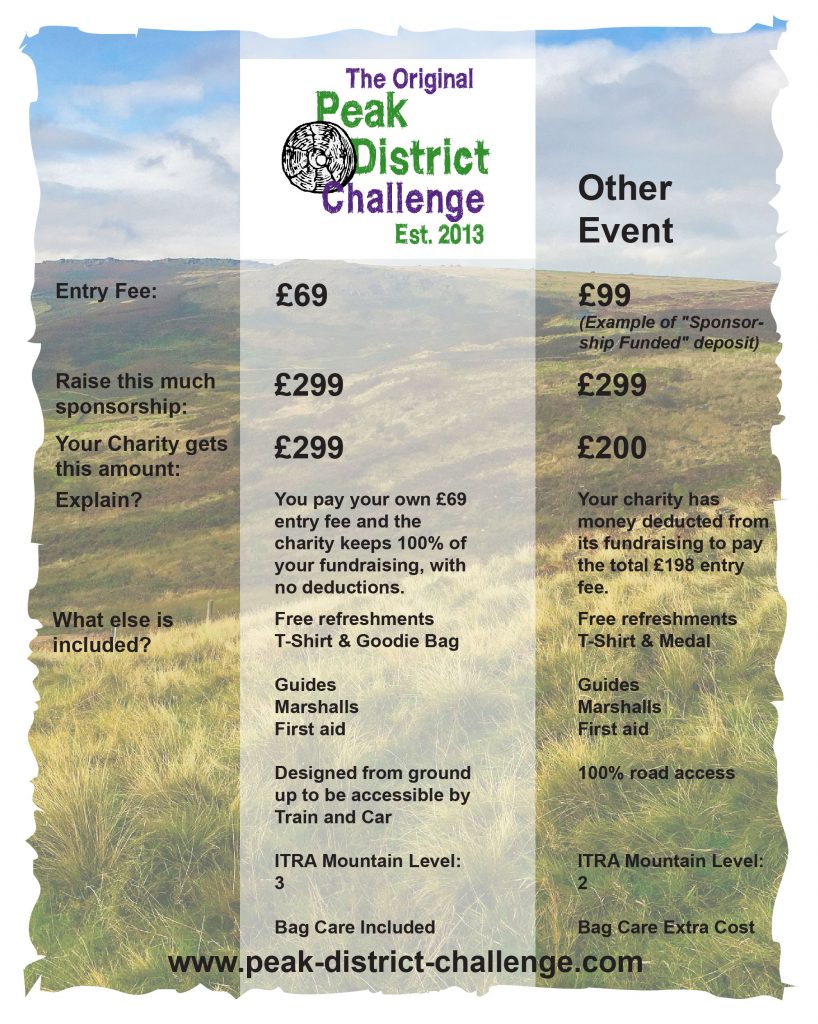 As I'm sure you know, Wilderness Developments has organised the Original Peak District Challenge since 2013. We have been asked a few times recently about another event that has a very similar name by people looking for a longer-than-a-marathon (aka "ultra-marathon") challenge event. We thought we would clarify how we differ in terms of entry fee and sponsorship, and how that affects the amount of money your chosen charity receives. (It's also important to know that you don't have to raise anything if you don't want to. You can just pay your entry fee and take part)
You can enter the original Peak District Challenge at www.peak-district-challenge.com
More about this
Wilderness Development is proud to be providing Mountain Leaders and technical support to the annual Peak District Challenge, this year taking place on 19-20 August 2016.
More about this
Wilderness Development are proud to provide technical and mountain leadership services to the annual Peak District Challenge, this year on 18-19 September 2015.
More about this
The Peak District Challenge 2014 will take place on the night of 29th and the day of 30th August 2014. This overnight trekking challenge is for teams of 3-5 people, and is a race against the clock, to see if you can complete one of four distances:
In 2013, 70 entrants took part, and this is what happened:
Wilderness Development oversee registration and mountain safety aspects of the event on behalf of SALVE International, a British-Ugandan education charity, reducing homelessness amongst Ugandan children.
Are you up to the Peak District Challenge? Visit www.peak-district-challenge.com now to register. The first 30 entrants will be added in to a prize draw to win a bonus prize!

More about this