Emergency First Aid at Work courses in Manchester
Posted on November 22nd, 2012 by Will
The next one-day first aid courses in Manchester are 19 December 2012 and 17 January 2013, both in Manchester (within M60)
All the info's here or you can book online now!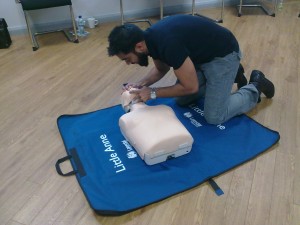 Not quite what you're looking for?
We run lots of training, including longer, shorter and more specific courses, and private first aid courses for groups and organisations. Just ask!
If you'd like any more info or have questions, email will@wilderness-development.com or call 07941 645 520 and I'll be happy to help out.